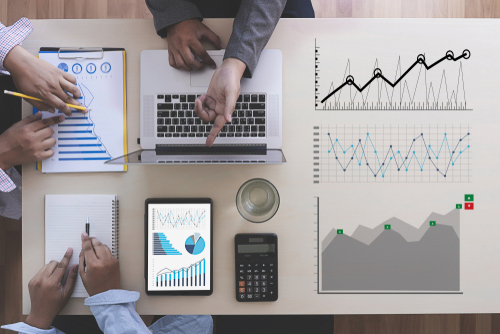 If you are searching for market research services in Indonesia, many market research companies can help you. Generally, there are a lot of types of market research with different objectives and goals. The key is to find a market research company that matches your business objective and work style. We try to divide the services into categories based on your business objective below.
Targeting
This type of market research can help you find out which target segments that would have the highest profit potential. There are 3 types of targeting research that most companies use.
Marketing Segmentation.
It is nearly impossible to target all people and ask them to buy your products. It is ineffective, impractical, and can cost you a lot of money. In marketing, it is important to have a specific audience that would most likely buy your product so that you can plan for a cost-effective campaign.
Positioning Research
In market research, positioning can be used to understand your product's position in the middle of the competitors. By doing this research, you can effectively market your product to a specific target.
Competitive Analysis
You can use this research to identify your competitors' strengths and weaknesses compared to your brand. One of the methods that often being used for competitive analysis is a SWOT analysis.
Awareness
Brand Awareness Research
There are various objectives of the marketing campaign and one of them is to increase brand awareness. If you want to measure the effectiveness of your campaign related to awareness, you can use a brand awareness survey and define the brand recall, brand recognition, brand identity, brand image, brand loyalty, and other values.
Public Relations Research
This market research service can help you examine the communication relationship between your brand and your audiences or customers.
Acquisition
Concept Testing
When creating a concept for your product or service, you should ensure that your concepts would satisfy the customer's needs.
Product Optimization
Market research to identify which features or characters of your product can be polished to make it more desirable for the market.
Pricing Research
Providing comprehensive insight about your competitors' pricing. Thus, you can add distinct advantages in pricing your product or service.
Retention
Customer Satisfaction & Loyalty Research
Discover the key drivers of customer satisfaction and loyalty to your brand.
Usability Testing
Use this market research to evaluate the functionality of your website, app, digital product for your users.
Customer Experience Insights
Learn the customers' perceptions or behaviours toward your product or service.
There are still a lot of market research services apart from the examples above. If you are searching for professional market research services in Indonesia, Deka Insight can be the perfect choice for you. Deka Insight has been a part of PERPI, the only Marketing Research Association in Indonesia. We provide 14 types of market research that can help you achieve your business goals.