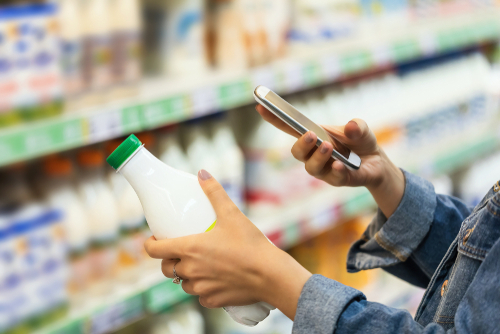 Does your business suffer from a decrease in sales or high churn rates? There might be some problems within your front liners or business system. Have you heard about Mystery Shopper? By using their services, you can easily find the shortcoming of your business process and fix it before it is too late.
What is Mystery Shopper and How Is It Important?
Mystery Shopper is a professional job where he/she would act as the buyer or customer of your company and will give you an objective evaluation of your product or service.
Mystery Shopper possesses extensive skills and experiences to provide key information about each point of your sales system and which aspects that need to be improved.
There is this saying how observation can affect behavior. If the supervisor observes the services of the front liners, the result will not be authentic. Mystery Shoppers can act naturally like a real customer, receive the same treatments as regular customers, and give an honest review of your services.
What Qualities Make a Good Mystery Shopper?
Choosing a mystery shopper is not an easy task. There are a lot of freelancers and agencies, but only a few of them are qualified. These are some qualifications that should be possessed by a good mystery shopper.
1. Take and Follow Direction
Creativity and initiative are good traits for employees. But for mystery shoppers, the most important skill that they should have is to follow the direction that was given by the clients.
For example, they should be able to arrive at the designated time, follow the instructions of the clients, and turn in the report at the right time. While it may seem simple, most people don't have adequate patience and composure to follow the order of others.
2. Honest
What you need is an honest evaluation of your business process. Unfortunately, a report can be easily manipulated. Make sure that you find a mystery shopper that you can trust and have a good reputation.
3. Great Interpersonal Skills
Mystery shoppers may need to interact with the front liners or observe anything that happens on the site of research. Thus, you need to recruit a mystery shopper with great interpersonal skills so they will be able to gather valuable data that you really need.
4. Report Writing Skills
After the mystery shopper carries out the observation, they need to create and send the report. At least, you need to make sure that the chosen mystery shopper can write a proper report that is easy to understand.
5. Meticulous
The main point of a mystery shopper is observation. As an observer, they should be able to identify the smallest detail on the site like whether the customer service is smiling or not, how long they should wait to get their paperwork done, whether the office is clean or not, and other things.
6. Good Memory
Even if they use a recorder or other tools that you can check later on, it is still important to have a good memory so you can get in-depth data and information
7. Good Reputation
Whether you are using the service from an agency or freelancer, you should do some background check about their reputation or experience. What are the reviews from other people who have used their services, is there any negative comments about their service, etc. In addition, it will be much better if they have experience as a mystery shopper in your industry.
What Mystery Shoppers Observe?
Depends on the request of clients, a mystery shopper can cover many aspects such as :
How easy to find and access your store (location, orientation, direction)

Staff (first impression, friendliness, initial customer approach, etc)

Store Appearance (cleanliness, product arrangement, etc)

Professionalism (the ability to help customers with their basic knowledge and how to convey it)

Upselling (how to offer additional services, bonus program, membership, etc)

How to handle complaints
The Drawbacks of Using Mystery Shopper
Whereas there are many pros of using a mystery shopper service, there are also several drawbacks that can't be avoided. Some of them are :
1. Insufficient Data
Mystery shoppers have a list of checklists about things that they should assess and evaluate. Unfortunately, the list itself might be lacking and can provide all data that you need.
2. Biased Perspective
As a human, it is nearly impossible to have a 100% objective perspective. Depending on the circumstances, mood, or other factors, mystery shoppers might provide a biased evaluation.
3. Affect Employees
Even if a mystery shopper is professional, there are many aspects that they should evaluate and it may affect the employees that deal with them.
4. Benefits of Mystery Shopper
So, what are exactly the benefits of a mystery shopper? If it is doing right, you can improve many aspects of your business such as :
Service performance

Customer retention

Facility conditions

Product or service quality

Promotional programs

Competitive advantage

Staff training needs

Sales opportunities

Customer relationship, especially with the front liners

Employees' skills and knowledge
Then again, even if mystery shoppers can give many benefits to your company, not all mystery shoppers in Indonesia are legit. Some of them are unprofessional and inexperienced, giving a subjective evaluation or even submitting a false report. That is why it is important to carefully select a reputable mystery shopper in Indonesia.
Professional Mystery Shopper Indonesia
In Deka Insight, we offer various market research services, including mystery shopper. Our team has extensive experience to support your business by providing an in-depth insight of your business system and sales funnel.